God, our Lifeguard: God of the Deep Waters
➤ by Isabel Jennings

Stretch out your hands from above! Save me from deep waters and pull me out of them,
Psalm 144:7
Have you ever gone to a public pool or to the beach?
There you will see lifeguards, each assigned to a section of water. The ones that I have seen are usually sitting in an elevated chair that gives them a good viewpoint of the waters and further down the beach.
They can see over the heads of the people below, and their view of the water is unobstructed. They are on the constant lookout for weak swimmers, someone in distress, or they are proactively stopping behaviors like horse play that could lead to an injury or drowning. 
You don't see lifeguards on their phones or having a nap. Although they may engage in conversations, their eyes are constantly scanning the waters for any signs of distress. They are serious about their job.
They've trained their bodies and minds extensively for this job. They are good swimmers. They've trained to have endurance and be able to pull heavy bodies through the water. They have been certified.  This isn't a job that anyone could just do. 
God is like a lifeguard. His eyes wander to and fro (For the eyes of the LORD range throughout the earth to strengthen those whose hearts are fully committed to him, 2 Chronicles 16:9).
God doesn't sleep on the job.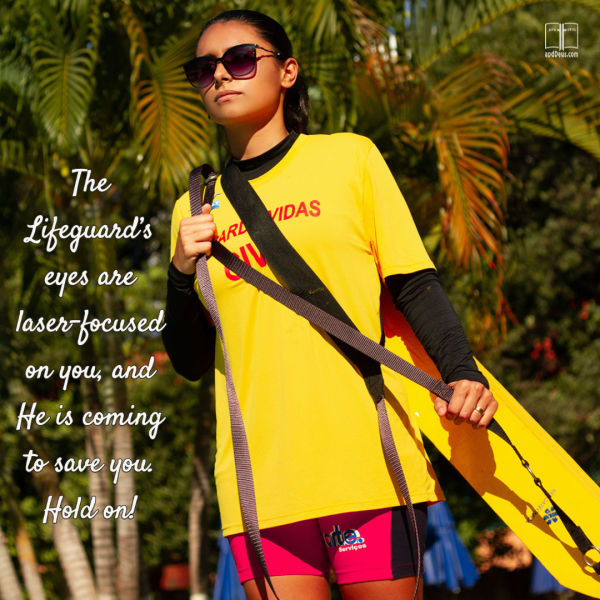 Behold, He who keeps Israel will neither slumber nor sleep. The LORD is your keeper; The LORD is your shade on your right hand. The sun will not smite you by day, nor the moon by night. The LORD will protect you from all evil; He will keep your soul. The LORD will guard your going out and you're coming in from this time forth and forever,
Psalms 121:4-8
When you pass through the waters, I will be with you; and when you pass through the rivers, they will not sweep over you. When you walk through the fire, you will not be burned; the flames will not set you ablaze,
Isaiah 43:2
The waters of your life might be really deep right now.
You might be going down for the last time, but your God is the perfect lifeguard.
There are no waters that He cannot swim in. He can handle any situation you find yourself in, no matter how deep the waters are. He has patience and can weather any storm. There is no wave that He cannot overcome. He is by your side in every storm, and He is strong enough to carry you to shore.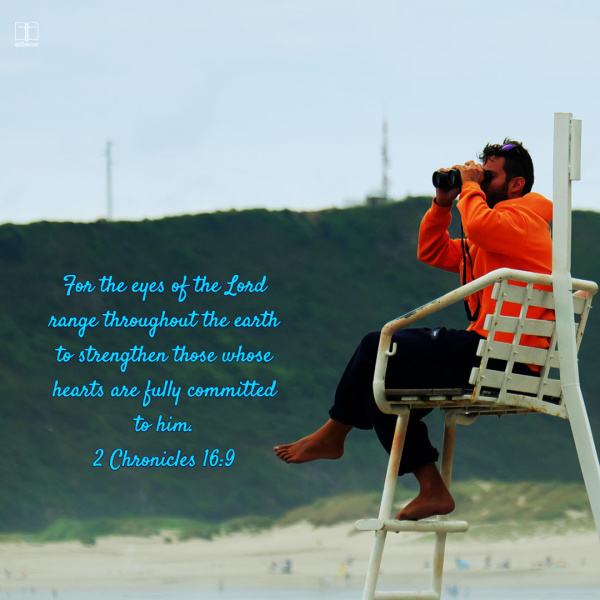 In my distress I called to the LORD; I cried to my God for help. From his temple he heard my voice; my cry came before him, into his ears,
Psalms 18:6
The Lifeguard sees you. His eyes are laser-focused on you. You don't have to be in deep waters and going down for the last time, to ask Him for help. 
Cry out to Him! 
---
---
Go ye therefore, and teach all nations, baptizing them in the name of the Father, and of the Son, and of the Holy Ghost: Teaching them to observe all things whatsoever I have commanded you: and, lo, I am with you alway, even unto the end of the world. Amen.
Matthew 28:19-20
Unless stated otherwise, all Bible passages quoted in blue are from the KJV translation.