Hope and Expectation: Dare to Take the First Step
➤ by Pastor Andy Fulson

Hope and Expectation
Jesus' Gospel revealed the "good news" that had been prophesied to His people for a long time. He offered true hope, peace, and a sufficiency for all things, which had been lacking in their daily lives, And they were astonished at his doctrine: for he taught them as one that had authority, and not as the scribes, Mark 1:22.
His teachings and miracles inspired such faith that people flocked to Him and spread His fame far and wide: What new doctrine is this? for with authority commandeth he even the unclean spirits, and they do obey him. And immediately his fame spread abroad throughout all the region round about Galilee, Markus 1:27-28
The woman with the issue of blood daringly approached Jesus and received her healing (Lk 8:43).
Blind Bartimaeus cried out for help and received his sight (Mk 10:46).
The ten lepers called out to Jesus and were healed (Lk 17:11).
The centurion asked help for his servant, who was healed at that very moment (Mt 8:5-6).
The synagogue ruler requested help for his dying daughter, and she was raised from the dead (Mt 9:18).
A father brought his demon possessed son to be freed, and was granted his request (Mk 9:25-27).
Upon hearing of Jesus' healing miracles, many people came to Him convinced that they too could receive help. Without any fears or doubts but with confident expectation, they took their first step and were not disappointed (Rom 5:5).

Resistance against Hope
Jesus appeared to bring the transition from the Mosaic laws to the age of grace, as prophesied in the Psalms and prophetic writings: All the paths of the LORD are mercy and truth unto such as keep his covenant and his testimonies, Psalm 25:10.
The ordained priests, including the scribes and Pharisees, disregarded the prophetic predictions that Jesus fulfilled. They preferred the strict punishment of the Law, instead of relying on God's mercy. Rather than offering compassion or seeking to alleviate the suffering of those in need, they added to their afflictions by condemning them as sinners, telling them to endure their sufferings (Mt 9:11-13).
This attitude was widespread among the respected members of the religious order of that time, to the point where even a synagogue leader opposed Jesus: And the ruler of the synagogue answered with indignation, because that Jesus had healed on the sabbath day, and said unto the people, There are six days in which men ought to work: in them therefore come and be healed, and not on the sabbath day, Luke 13:14
In Nazareth, the people wanted to throw Jesus off the cliff (Lk 4:29).
The priests and Pharisees plotted to kill Him (Mt 12:14).
Judas, His disciple, betrayed Him, leading to Jesus' crucifixion (Mt 26:15-16).
Since the beginning of creation, God commanded the first human (Adam) and warned him of the consequences, as described in Genesis 2:16-17. Subsequently, Satan responded with "Did God really say that?" and tempted Eve (Gen 3:1). Has anything changed since then?
God's abundant grace is constantly being challenged with contradictions. A turning to Jesus requires rejecting Satan's intimidation efforts, as stated in James 4:7.
Saying with Conviction
For those who heard the good news and responded to it, their faith was aroused with full assurance of hope: My help cometh from the LORD, which made heaven and earth, Psalm 121:2.
Since the time of Jesus, faith cometh by hearing, and hearing by the word of God, Roman 10:17. Those who confess Jesus Christ (Rom 10:9-10) are granted access to God's promises, If ye shall ask any thing in my name, I will do it, John 14:14. Receive according to your measure of faith: as thou hast believed, so be it done unto thee, Matthew 8:13, and according to your faith be it unto you, Matthew 9:29.
In this way, the Bible leads to making a decision.
Decision for Hope and Expectation
Jesus' message of grace provides a way to shift from restlessness and turmoil towards positive change, albeit with conditions. When doubts and disbelief delay changes for the better, people tend to remain troubled, burdened, and depressed under Satan's influence.
Satan's contradictions are immediate and condemning; they continuously lead to a worsening of restlessness and worries. And why? Jesus pointed out the 'why' to a delayed response: The thief cometh not, but for to steal, and to kill, and to destroy, John 10:10.
The longer God's help towards the good is delayed, the more powerful hopelessness and disappointment appear to be, even though they are not. Everything can be overcome: all things are possible to him that believeth, Mark 9:23.
Ignorance of the Bible's contents resembles a ship without a rudder. God reminds us that he has given us authority over all the power of Satan: Behold, I give unto you power to tread on serpents and scorpions, and over all the power of the enemy: and nothing shall by any means hurt you, Luke 10:19.
While having insight into hope and expectation is good, it takes effort to actually make it work as intended.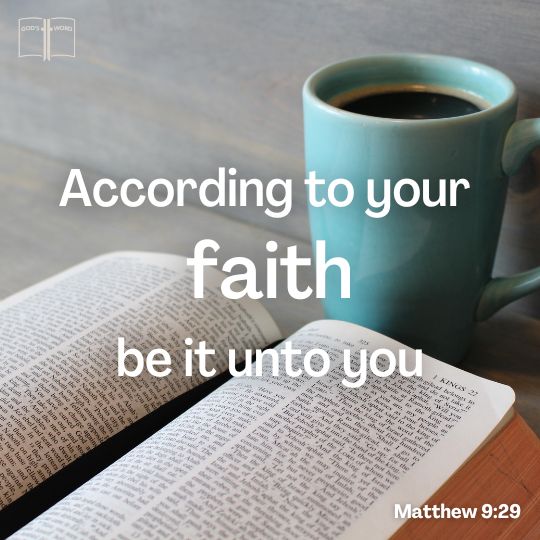 Limited Insight and Understanding
The biggest obstacle for the born-again believer is their limited insight and understanding of the Bible. Without knowing how to implement the given authority, it can be challenging to resist Satan for further effectiveness.
To that end, how is the armor of God to be used?
For we wrestle not against flesh and blood, but against principalities, against powers, against the rulers of the darkness of this world, against spiritual wickedness in high places.
Wherefore take unto you the whole armour of God, that ye may be able to withstand in the evil day, and having done all, to stand.

Stand therefore, having your loins girt about with truth, and having on the breastplate of righteousness; And your feet shod with the preparation of the gospel of peace; Above all, taking the shield of faith, wherewith ye shall be able to quench all the fiery darts of the wicked.
And take the helmet of salvation, and the sword of the Spirit, which is the word of God,
Ephesians 6:12-17
God's will is for us to resist Satan in order to take not only the first step, but further steps. Lock the door of your understanding against Satan's temptations with knowledge of the Scriptures: Be sober, be vigilant; because your adversary the devil, as a roaring lion, walketh about, seeking whom he may devour: Whom resist stedfast in the faith, 1 Peter 5:8-9.

Satan has a free rein to continue his evil ways without resistance, and it is only the uninformed who suffer from it.
Deciding to Trust God
Not everyone will embrace the Gospel. That has already been determined, as stated in Matthew 24:10. Despite great suffering and tough times, many will still resist God and angrily accuse and insult Him because of their stubbornness (Mt 24:10-12).
On the other hand, some may have heard something about hope and expectation, such as, the blind will see, the lame will walk, the lepers are cleansed, that the deaf hear, the dead are even raised, and the poor have the gospel preached to them, as described in Luke 7:22.
Unfortunately, many born-again believers also deny this by neglecting the fundamental commandment as it was passed down to Joshua: This book of the law shall not depart out of thy mouth; but thou shalt meditate therein day and night, that thou mayest observe to do according to all that is written therein: for then thou shalt make thy way prosperous, and then thou shalt have good success, Joshua 1:8.
That God has changed the Gospel message, since the time of the apostles, contradicts what Jesus commanded: Verily, verily, I say unto you, He that believeth on me, the works that I do shall he do also; and greater works than these shall he do, John 14:12 (bold emphasis added).
God's word has not been altered! Until the day of His second coming, His grace and reconciliation, and the empowerment of the Holy Spirit are available. Watch therefore (Mt 24:42) and be ye also ready (Mt 24:44).  
Our lifetime is unfortunately limited.
Dare to Take the First Step
With determination, follow through with the confession of Romans 10:9, and secure your place for eternity in God's presence.
For those searching for hope and expectation, seeking relief from burdens, and exerting efforts for peace, will find it all and more through their conversion to Christ by hearing the Gospel (Mt 7:7).
The miracles and hope that Jesus demonstrated and taught, revealing God's love and power, led to the fulfillment of the Old Testament prophecies of the Lord's goodness.
God is faithful to His redeemed and willing to help, but only if they turn to Him with confidence: But without faith it is impossible to please him, Hebrews 11:6.
The woman with the issue of blood dared to approach Jesus and received her healing.
Blind Bartimaeus cried out for help and received his sight.
The ten lepers called out to Jesus and were healed.
The centurion asked for help for his servant, who was healed at the same hour.
The synagogue ruler asked for help for his dying daughter, and though she died, she was raised back to life.
A father brought his possessed son to be freed and was helped.
With determination, fears, and doubts are overcome. Only then can one say, "I dared to take that first step towards hope and expectation."
This determination leads to the reconciliation with God, the Almighty. He is our Father, and His Son Jesus is our Savior and Redeemer and Healer. And as co-heirs with the Lord Jesus Christ, we have a share in His inheritance for all eternity.
---
---
Go ye therefore, and teach all nations, baptizing them in the name of the Father, and of the Son, and of the Holy Ghost: Teaching them to observe all things whatsoever I have commanded you: and, lo, I am with you alway, even unto the end of the world. Amen.
Matthew 28:19-20
Unless stated otherwise, all Bible passages quoted in blue are from the KJV translation.